2023 is right around the corner, but plenty of binging can be done before that happens. If you're downshifting for the holidays and are looking for content to supplement your relaxation time, then Netflix has you covered. Nostalgia will run thick throughout the month with a reboot of the That '70s Show franchise (some special guest stars will appear in the That '90s Show), and Pamela Anderson's counterpoint to Pam & Tommy will also surface, so that you can relive the 1990s in two ways. Christian Bale will also star in a genre picture, and there will be teeth-gnashing Vikings. Oh, and Bernie Madoff's tour of terror will also receive the documentary treatment.
New additions to the library will be action heavy and include the Rocky movies (although Rambo will leave the service at the end of the month) and Top Gun. You can also strut alongside the Reservoir Dogs before the crime caper goes to bloody hell. Here's everything coming to (and leaving) Netflix in January.
That '90s Show (Netflix series streaming 1/19)
Jackie and Kelso got married, meaning that real-life spouses Mila Kunis and Ashton Kutcher will be on hand as guests in this series that takes place (as the title suggests) in 1995. The show revolves around Kitty and Red somehow looking much like they did back in the '70s, and the actual story involves Leia, whose parents happen to be Eric and Donna. Leia is looking for adventure and thinks that the Forman place is the place to be for achieving that goal, especially since a rebel named Gwen lives next door. That basement is a real party once more, even if we can't figure out how Jackie and Kelso worked out after all these years.
The Pale Blue Eye (Netflix film streaming 1/6)
Every A-lister seems to be leading Netflix movies these days, here's Christian Bale doing it, too. He portrays world-weary private investigator who enlists a poetic young cadet, Edgar Allen Poe (Harry Melling), to solve a horrific murder of a fellow military man. The poor soul happens to be missing a heart, if you're wondering where the literal literary connection lies, and the talent-studded cast includes Gillian Anderson, Lucy Boynton, Charlotte Gainsbourg, and Robert Duvall.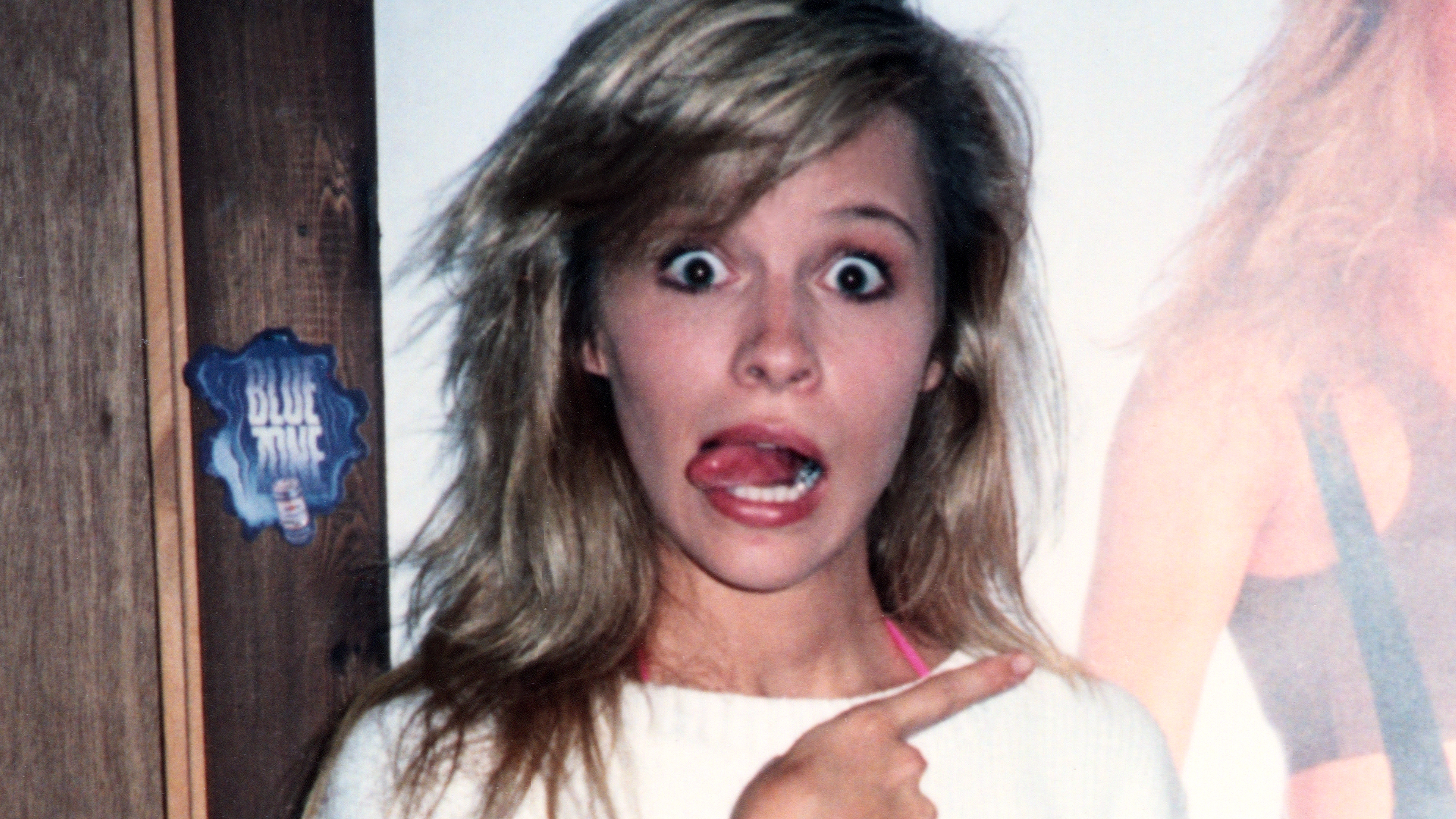 Pamela, a love story (Netflix documentary streaming 1/31)
Although Hulu's largely absurd Pam & Tommy treated Pamela Anderson's perspective with as much respect as possible, Pam herself wasn't on board with the showcasing of how her home video was broadcast to the world. Anderson determined to share her perspective to the world, and this documentary takes a different kind of intimate look behind the blonde-bombshell nature of the Baywatch star. The project charts the movement from obscure origins to global sex symbol, but this story also shines light on her activism and motherly perspective.
Vikings: Valhalla: Season 2 (Netflix series streaming 1/12)
After the O.G. series dominated for six full seasons, this spinoff gave the franchise new life in the streaming realm. This part of the story still takes place around a century ahead of its predecessor with a different generation of history-famous Vikings, including Leif Ericsson, Freydis Eriksdotter, and Nordic prince Harald Sigurdsson. They've all embarked upon different parts of the world to pursue power and new realms while igniting rivalries and simply attempting to survive with honor.
MADOFF: The Monster of Wall Street (Netflix documentary streaming 1/4)
This four-part financial thriller takes a look back at a system that not only allowed but arguably encouraged a monster to flourish. This revisiting of the fallen king of the Ponzi scheme might manage to take some twists that you haven't heard about already.
Avail. TBA
Coming Soon
JUNG_E
Physical: 100
Avail. 1/1
Kaleidoscope
Lady Voyeur
The Way of the Househusband: Season 2
The Aviator
Barbershop 2: Back in Business
Blue Streak
Brokeback Mountain
The 'Burbs
Closer
The Conjuring
Daddy Day Care
Fletch
Forrest Gump
G.I. Joe: The Rise of Cobra
Grease
I Know What You Did Last Summer
Jerry Maguire
King Kong
Leap Year
Life
Minority Report
National Security
New Amsterdam: Season 1
The Nutty Professor
The Nutty Professor II: The Klumps
Old Enough!: Season 2
Parenthood
Reservoir Dogs
Resident Evil: Afterlife
Road to Perdition
Rocky
Rocky II
Rocky III
Rocky IV
Rocky V
Scott Pilgrim vs. the World
Survivor: Season 18
The Taking of Pelham 123
This Is 40
Top Gun
Transformers: Dark of the Moon
Transformers: Revenge of the Fallen
Twins
Avail. 1/4
How I Became a Gangster
The Kings of the World
The Lying Life of Adults
MADOFF: The Monster of Wall Street
Avail. 1/5
Copenhagen Cowboy
Ginny & Georgia: Season 2
Woman of the Dead
Avail. 1/6
Love Island USA: Season 2
Mumbai Mafia: Police vs The Underworld
The Pale Blue Eye
Pressure Cooker
The Ultimatum: France Season 1 Part 2
The Walking Dead: Season 11
Avail. 1/9
VINLAND SAGA: Season 2
Avail. 1/10
Andrew Santino: Cheeseburger
The Hatchet Wielding Hitchhiker
Avail. 1/11
Noise
Sexify: Season 2
Avail. 1/12
Kung Fu Panda: The Dragon Knight: Season 2
The Makanai: Cooking for the Maiko House
Vikings: Valhalla: Season 2
Avail. 1/13
Break Point
Dog Gone
Sky Rojo: Season 3
Suzan & Freek
Trial by Fire
Avail. 1/17
The Devil to Pay
Avail. 1/19
Junji Ito Maniac: Japanese Tales of the Macabre
Khallat+
The Pez Outlaw
That '90s Show
Women at War
Avail. 1/20
Bake Squad: Season 2
Bling Empire: New York
Fauda: Season 4
Mission Majnu
The Real World: Season 28
Represent
Şahmaran
Shanty Town
Avail. 1/23
Minions: The Rise of Gru
Narvik
Avail. 1/24
Little Angel: Volume 2
Avail. 1/25
Against th3e Ropes
Begin Again
Avail. 1/26
Daniel Spellbound: Season 2
Record of Ragnarok: Season 2 Episodes 1-10
Avail. 1/27
Kings of Jo'Burg: Season 2
Lockwood & Co.
The Snow Girl
You People
Avail. 1/30
Princess Power
Avail. 1/31
Cunk On Earth
Pamela, a love story
And it's your last chance to stream these titles:
Leaving 1/6
Bulletproof 2
Leaving 1/8
L.A.'s Finest: Seasons 1-2
Leaving 1/12
CHIPS
Leaving 1/15
Steve Jobs
Leaving 1/17
Yummy Mummies: Season 1
Leaving 1/26
Z Nation: Seasons 1-5
Leaving 1/29
She's Funny That Way
Leaving 1/31
Addams Family Values
Battle: Los Angeles
Love Jacked
Newness
Rambo
Rambo: Last Blood
The Borgias: Seasons 1-3